Experts at Handcrafted Timber Framing
We've been able to work with a wide range of timber framing needs. From building your dream home to commercial needs, we can handle it all.
Timber Framing Portfolio
We've had the honor of serving hundreds of happy customers looking to make their timber framing dreams come true.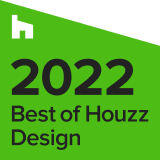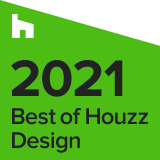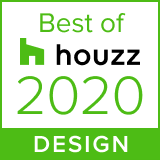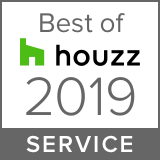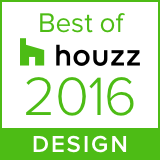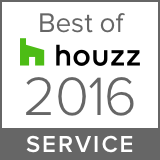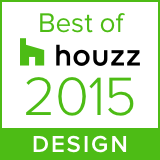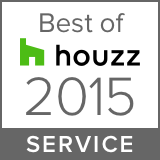 HISTORIC GRANARY
RESTORATION
Door County Wisconsin Historical Society chose Homestead Timber Frames in 2021 to aid in the preservation and restoration of a 1901 Teweles and Brandeis Grain Elevator, now known as the Door County Granary. This project is currently being completed in our shop.
CASTLE
GWYNN
Homestead Timber Frames was chosen by owner Mike Freeman to participate in the expansion of his one of kind medieval castle, Castle Gwynn, which is located in Arrington, TN. It is home to the Tennessee Renaissance Festival held every year around May.
WARNER PARKS OF NASHVILLE
Homestead Timber Frames will be building four pavilions for the Friends of Warner Parks in two phases in 2022-2023, in conjunction with a park land and river restoration project that will help restore riverbank integrity in the Edwin Warner Park area.
A Proven Process to Bring Your Vision to Life
1. Start your free personalized consultation.
This initial step is crucial for tailoring our approach to your unique vision, ensuring every aspect of your timber frame project is meticulously planned and aligned with your expectations.
2. Our experts will help bring your vision to life.
Work hand-in-hand with our experienced designers to turn your ideas into concrete plans. Our collaborative design process ensures that every aspect of your timber frame home or structure is thoughtfully considered and clearly outlined, combining your vision with our expertise.
3. Your project will be hand cut with precision and care.
Each beam, meticulously shaped and assembled, is signed by a craftsman, embodying our pride in the quality of our builds. This process ensures your timber frame structure is not just constructed, but crafted with a personal touch, showcasing unparalleled precision and care.
4. Enjoy the legacy of your timber frame creation.
Step into a space that is more than a structure; it's a legacy. Enjoy the lasting beauty and strength of your timber frame project, a testament to your vision and our craftsmanship. It's a place where memories will be made and cherished for years to come.
A Library of Timber Framing Resources
Timber Frame Cabins vs. Log Cabins. What is the Difference?
At this point, you're probably asking, "What's the difference?" Timber frame cabins and log cabins share a few traits. Right off the bat, we can name a handful in particular:
Top Three Benefits to Timber Frame Construction
There are many advantages of using heavy timber construction. Some of the more obvious advantages are found in the strength, beauty, and energy-friendly benefits they incorporate into any structure. This article will take a closer look at each of these benefits.
Pros and Cons of Using Your Own Timber
Using your own timber to build your timber frame home is a great idea. But as with all things, there are pros and cons of doing so. This article is going to outline a few of these to help you make an educated decision.
Frequently Asked Questions
How much does timber framing add to the cost of my project?
Typically, you will find that adding 15% to 20% to the cost of a custom built home will take care of the timber framing portion. Every home design is different — every budget is "gray." Homestead Timber Frames strives to provide you with the best timber frame design your budget allows. Timber Frame Pavilions are not "bolted together pressure treated 4×4's." They are well-designed structures featuring handsome joinery that are engineered to withstand the elements of your region such as snow loads, wind loads, etc. Remember, "When you buy quality, you only cry once."
What wood species does Homestead Timber Frames recommend and use?
White Oak is traditional for interior timber framing in homes and barns. Our joiners love working with Oak for a variety of reasons and the natural color is very pleasing to the eye. Spanning wide spaces is difficult using this species, so Douglas Fir has become the alternate choice. We use both in our projects.
For our exterior timber frame structures, we recommend Bald Cypress as it's rot-resistant and weathers to a nice gray over time with little to no maintenance. Occasionally we have used Western Red Cedar for small projects.
How much time should I allow in design before my desired 'move-in' date?
From our first meeting to discuss your project, through the design stages, to the completion of your construction drawings (which you need before you break ground), through the actual building phase, and finally to your move-in date, you should allow at least one year. The design phase alone can take up to six months, depending on the size of the project. Scheduling the time in our shop is a consideration, as well as your contractor's schedule. There are times when both are very busy. A year gives us all time to make sure everything meets your approval, for you to get your finances in order, and to meet your desired target date of living in your new home!
What's the difference between a hand-crafted timber frame and a machine-cut timber frame?
Handcrafting a timber frame is much like building fine furniture. Our joiners can choose timbers for certain spots in your project that "match," such as attractive curved braces surrounding a fireplace. They can add carvings or certain chamfer styles that embellish the edges of featured areas in your home. Live edged timbers with natural curves can be added to the design and scribed into the timber frame assemblies. Handcrafted timber frames are built by artistically inclined joiners using a craft that is thousands of years old. They actually consider each timber that goes into your project with an eye towards aesthetics.
A machine-cut frame is just like it says. The design (shop drawings) is put into the CNC computer, the timbers are fed into one end, they are precision-cut by the machine and come out the other end, stacked and loaded onto a truck and delivered to you without much human handling.
What's your area of service?
Homestead Timber Framing offers our services nationwide. The design process is handled via phone calls, emails, shared photos and usually at least one shop visit. Our timber frame homes are commonly raised by the same crew of joiners who built it.
Contact Our Team
We would love to hear from you regarding your project, or if you have questions. Our team will get back to you shortly. Thank you for visiting with us, and we look forward to speaking with you soon.